Mandiant helps organisations to prevent ransomware attacks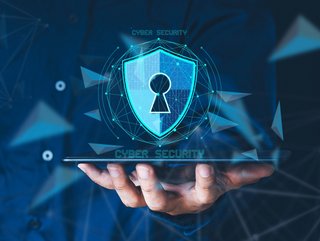 Mandiant's new Advantage Ransomware Defense Validation offering gives security leaders a look at their ability to prevent specific ransomware families
Leader in dynamic cyber defence and response, Mandiant, has announced the general availability of Ransomware Defense Validation within the Mandiant Advantage platform.
Founded in 2004, Mandiant is recognised by enterprises, governments, and law enforcement agencies worldwide as a leader in threat intelligence.
To make every organisation ready for cyber threats, Mandiant scales its intelligence and expertise through the Mandiant Advantage SaaS platform to deliver current intelligence, automation of alert investigation, and prioritisation and validation of security controls products from a variety of vendors.
Ransomware attacks have grown significantly over the last few years, from 2019 to 2021, Mandiant experts saw ransomware activity roughly double. To address this rapidly evolving issue, Mandiant Advantage Ransomware Defense Validation leverages Mandiant's industry-leading threat intelligence, ransomware re-configuration capabilities, and automated validation infrastructure to provide security leaders with evidence whether their organisations are able to prevent specific ransomware attacks.
Preventing ransomware attacks
Ransomware Defense Validation curates the most critical ransomware threats Mandiant's experts are seeing on the frontlines and repurposes them so that organisations can automatically, continuously, and safely test their defences against ransomware families like CONTI, a group that publicised the theft of data from more than 500 organisations in 2021.
"The frequency and proliferation of ransomware is accelerating, and without the right resources in place, organisations of all sizes and industries are struggling to know whether they are prepared for a ransomware attack," said Mike Armistead, Senior Vice President, Mandiant Advantage Products at Mandiant. "Ransomware Defense Validation enables organisations to quickly understand and measure whether their security controls can prevent specific ransomware attacks and multifaceted extortion campaigns."
Mitigating cyber threats through alliances
Mandiant and SentinelOne, an autonomous cybersecurity platform company, announced earlier this month a new strategic alliance to help organisations reduce the risk of data breaches and strengthen their ability to mitigate cyber threats.
"Evolving threats and IT environments have resulted in a perfect storm for security practitioners, making it more difficult than ever to keep environments secure. In partnering with cyber security leaders such as SentinelOne, we are better empowering organisations to protect their environments and mitigate future risk through unparalleled threat detection and response capabilities," said Marshall Heilman, EVP and Global CTO at Mandiant.
Through the strategic alliance, Mandiant will provide consulting engagements that span the Mandiant Advantage and Singularity XDR platforms. In addition, the Mandiant Managed Defense practice plans to introduce managed detection and response for SentinelOne customers in the second half of 2022.