ICYMI: Cyber predictions for 2023 and trouble in paradise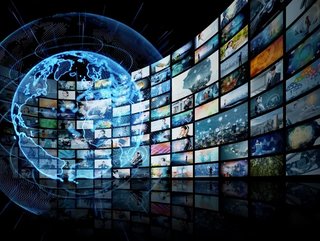 A week is a long time in cybersecurity, so here's a round-up of the Cyber Magazine articles that have been starting conversations around the world
Crossword's Trillion protects Spanish Public Administration
Crossword Cybersecurity, the cybersecurity solutions company focused on cyber strategy and risk, has announced the completion of a project to expand the scope of its services with CCN-CERT, the Information Security Incident Response Team (CERT) of the National Cryptologic Centre in Spain (CCN), which is accountable to the Spanish National Intelligence Centre.
CCN-CERT has expanded its use of Crossword's cloud-based breached account mining platform, Trillion, to protect its entire public administration, including its education sector. Trillion is Crossword's breached account mining platform, which continuously tracks, correlates and analyses billions of stolen usernames and passwords.
Read the full story here.
Osirium shares its cyber predictions for 2023
Andy Harris, chief technology officer of Privileged Access Security company Osirium shares his insights for the industry.
Read the full story here.
BlueVoyant: new cyber research on portfolio companies
BlueVoyant cyber defence company has released a new report, highlighting cyber risks impacting private equity portfolio companies. The study found IT management was a top concern, with many portfolio companies struggling with IT hygiene, potentially leaving them susceptible to costly breaches.
Read the full story here.
Encryption experts offer critical steps to fight ransomware
A new whitepaper to help businesses adopt more robust measures in the fight against ransomware has been published by iStorage, hardware encrypted portable data storage and cloud encryption solutions company. With an alarming rise in the sophistication and frequency of ransomware attacks expected in 2023, businesses of all sizes need to urgently familiarise themselves with the necessary steps to fortify their security posture.
Read the full story here.
Shortage of digital talent in Latin America and Caribbean
Leaders of the digital sector, education institutions and policymakers have called for joint efforts to grow the digital talent pool in Latin America and the Caribbean, in the aftermath of the Covid-19 pandemic.
The lack of connectivity and the shortage of well-prepared people to work in the Information and Communication Technologies (ICT) sector are two of the challenges in the region. These are part of the conclusions from the first LAC Talent Summit organised jointly by global digital infrastructure leader Huawei, UNESCO and EFE news agency with the support of the National Autonomous University of Mexico (UNAM).
Read the full story here.