ICYMI: Unloved emails and cybersecurity worth $500bn by 2030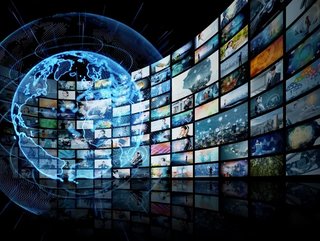 A week is a long time in cybersecurity, so here's a round-up of the Cyber Magazine articles that have been starting conversations around the world
Ordr partners with Sodexo on healthcare cybersecurity
Ordr connected device security company has partnered with Sodexo Healthcare Technology Management to deliver a managed HTM and cybersecurity solution that combines the strengths of Ordr's connected device security platform with Sodexo's healthcare technology management services expertise. The combined solution - Sodexo Managed HTM Cybersecurity services built on the Ordr platform - delivers the people, process, and technology that healthcare technology management (HTM) teams need to mitigate risks and secure all connected healthcare devices.
Read the full story here.
Research finds four out of 10 emails are unwanted
New research from cyber security provider Hornetsecurity has revealed that 40.5% of work emails are unwanted. The Cyber Security Report 2023, which analysed more than 25 billion work emails, also reveals significant changes to the nature of cyber-attacks in 2022 - indicating the constant, growing threats to email security, and need for caution in digital workplace communications.
Read the full story here.
Cyber leader Palo Alto Networks launches PAN-OS 11.0 Nova
Global cyber security leader Palo Alto Networks has introduced an update to its PAN-OS software solution. PAN-OS 11.0 Nova includes 50 product updates and innovations, including Advanced WildFire cloud-delivered security service that protects against evasive malware and the Advanced Threat Prevention (ATP) service that protects against zero-day injection attacks.
Read the full story here.
Cyber security market anticipated to reach $500bn by 2030
The global cyber security market size is projected to reach USD 500.70 billion by 2030, registering a CAGR of 12.0% from 2022 to 2030, according to a new study by Grand View Research. There has been a continued rise in the incidence of cyberattacks across different commercial sectors witnessed in recent years, particularly during the pandemic period, which has aided the growth of the industry demand.
Read the full story here.