CrowdStrike: Combating cyber threats to keep customers ahead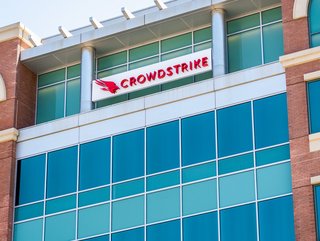 CrowdStrike in particular continues to work ahead of the pack with its forward-thinking cybersecurity strategies to ensure its customers are best protected
Committed to protecting users and businesses with advanced cybersecurity measures, CrowdStrike continues to work to stay ahead of rising cyber threats
Continuing to lead in the cybersecurity field with a community of more than 23,000 customers, CrowdStrike is a company that continues to amass huge global reach.
The company has worked to continually redefine the security sector with some of the world's most advanced cloud-native platforms. It secures the most critical areas of risk for individual users and businesses across endpoints, cloud workloads, identity and data to prevent data breaches and cyber hacks.
Having recently spoken out about how vulnerabilities in software from large companies such as Microsoft could have far-reaching consequences, CrowdStrike is working to help ensure that large technology companies maintain their integrity when it comes to cybersecurity.
CrowdStrike Falcon: Utilising the cloud to stop hackers in their tracks
Since being founded in 2011, the company has been involved in many high-profile investigations into cyberattacks, including the Sony Pictures hack in 2014 and the cyberattack on the Democratic National Committee in 2015-16.
CrowdStrike's services focus on proactive and incident response services. In 2013, its first product, CrowdStrike Falcon was launched to provide customers with endpoint protection and threat intelligence.
The platform leverages real-time indicators of attack and aims to deliver accurate detections, automated protection and prioritised observability of vulnerabilities. As it is purpose-built in the cloud, it is able to work rapidly and with reduced complexity for cybersecurity teams within a business. Consequently, it limits data breaches.
The company also recently integrated this technology with Abnormal Security to deliver bi-directional threat detection and response. When the Falcon platform detects risk, an account takeover case will be automatically created within the Abnormal platform. Security analysts, or autonomous policies, can then take rapid action such as forcing step-up authentication, logging out users, terminating sessions or mandating a password reset.
Increased mistrust as cyber incidents continue to increase
It is no secret that 2023 has seen a huge increase in cyber crime and hacking activity target key businesses and sectors worldwide. Significantly, 90 organisations previously disclosed breaches of personal information following a cyber-attack on Capita, a prominent outsourcing group.
The incident, much like the MOVEit hack, highlights a critical need for organisations to bolster cybersecurity measures worldwide. These types of widespread data breaches continue to have far-reaching consequences that ultimately work to impact both the targeted organisation and the individuals whose personal information is exposed.
CrowdStrike in particular continues to work ahead of the pack with its forward-thinking cybersecurity strategies to ensure its customers are best protected. It has also now adopted a Zero Trust approach when it comes to securing businesses.
With continued hybrid working patterns, its Zero Trust solution aims to work with businesses against modern cyberattacks by helping them discover all managed and unmanaged endpoints that could impact their security posture.
In doing this, CrowdStrike is helping companies to get ahead of cyber attacks or breaches. It helps them to visualise suspicious applications from within their networks. Working with the assumption that everything is a 'bad actor,' the company is able to help businesses improve their position by bolstering cybersecurity measures, reducing attack surfaces and extending risk-based multi-factor authentication (MFA).
In a world of advanced digital transformation, it is great to see CrowdStrike continuing to update its technology to suit the changing needs of a modern workforce.
******
For more insights into the world of Cyber - check out the latest edition of Cyber Magazine and be sure to follow us on LinkedIn & Twitter.
Other magazines that may be of interest - Technology Magazine | AI Magazine.
Please also check out our upcoming event - Cloud and 5G LIVE on October 11 and 12 2023.
******
BizClik is a global provider of B2B digital media platforms that cover Executive Communities for CEOs, CFOs, CMOs, Sustainability leaders, Procurement & Supply Chain leaders, Technology & AI leaders, Cyber leaders, FinTech & InsurTech leaders as well as covering industries such as Manufacturing, Mining, Energy, EV, Construction, Healthcare and Food.
BizClik – based in London, Dubai, and New York – offers services such as content creation, advertising & sponsorship solutions, webinars & events.