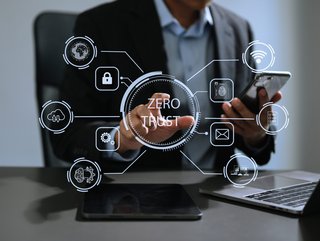 A term first coined by Gartner, Zero Trust is a grouping of techniques within the cyber sector that assumes that all digital activity has bad intentions
With companies experiencing resource and staffing gaps in the cybersecurity sector, Cyber Magazine considers some of the top Zero Trust companies
Zero Trust strategy ensures that network users must be authenticated and consistently validated in a myriad of ways.
A term first coined by Forrester, Zero Trust is a grouping of techniques within the cyber sector that assumes that all digital activity has bad intentions. Therefore, everything requires checking and proving the identity of a person connected to a network is valid.
With recent research suggesting that most organisations are not currently considering zero trust programmes, Cyber Magazine considers some of the top companies that utilise this type of system to protect their online networks and workforces.
Founded in 2018, Twingate aims to help organisations secure and manage access to their resources. Its Zero Trust solution is a secure model for network access that fits today's "work from anywhere" world.
It uses a verified user identity, rather than an IP address, to determine network access rights. Access to company online systems is only permitted after numerous contexts are provided, including the individual's location, time, etc. Twingate also prides itself on being a software-only solution that does not require network infrastructure to be reconfigured.
ThreatLocker serves to block unwanted software from running regardless of administrative privilege within an organisation. It stops unknown viruses, ransomware and other malicious software and enforces policies when accessing file shares, for example.
The company aims to build cybersecurity products and solutions based on the needs of business requirements. It uses Zero Trust technology in order to do this, setting firewall policies across all endpoints and checks permissions before allowing access.
Instead of blocking known threats, it is designed to prevent all interactions with digital networks unless explicitly authorised.
Key facts
US$3.6bn annual revenue (2022)

9,800+ employees worldwide

790+ cities spanned by Akamai Connected Cloud
Akamai aims to help businesses develop edge computing solutions tailored to their specific growth and development needs. The company's edge compute platform helps to build and run applications and services that are secure and reliable.
The company's visibility into assets, access and network flows aims to provide a foundation for businesses' Zero Trust security strategy. It aims to secure hybrid working environments while ultimately improving access.
Perimeter 81 also uses identity-based access rules with two-factor authentication (2FA), traffic encryption and monitoring, to name a few. The company states that with Zero Trust Network Access, organisations can be confident that their data and critical infrastructure are secure.
Its API also allows it to be easier to integrate with major cloud providers like Google, Azure, AWS and Salesforce. Resource access is dependent on the role and device of the user and makes it easier for IT to apply relevant policies to reduce attacks.
Zscaler aims to accelerate enterprise digital transformation by helping to strengthen security postures from all angles. It aims to prevent all types of cyber threats and data breaches by providing users with fast and reliable zero trust connectivity.
The Zscaler Zero Trust Exchange is a security platform that delivers the protection businesses need with as little hassle as possible. It uses AI-powered threat prevention and LLMs as part of its Zero Trust inspections to stop attacks and enhance data protection with the power of data.
Okta seamlessly integrates business identity solutions across an entire technology ecosystem, alongside partnering with other security leaders, to unify a universal approach to Zero Trust. The company offers personalised recommendations with a Zero Trust Assessment to suggest how companies can better secure their operations.
In 2023, the company announced Okta Device Access, which enables organisations to extend Okta's Identity and Access Management (IAM) capabilities for a hybrid workforce. The solution aims to deliver stronger authentication to unlock a digital device and better help organisations achieve Zero Trust.
CloudFlare's Zero Trust services include preventing data loss, malware and phishing with Internet browsing solutions, including Secure Web Gateway (SWG), browser isolation and email security and cloud access security broker. Its services allow visibility and control over SaaS apps to prevent data leaks.
Its Cloudflare One product acts as a Zero Trust network-as-a-service platform to dynamically connect remote and on-site users to resources with identity-based security controls. It connects users to resources simply and securely with no VPN and helps businesses move away from older models of network infrastructure.
CrowdStrike's Zero Trust solution aims to secure businesses against modern cyber attacks with one of the world's largest unified threat-centric data fabric to stop breaches in real time. The company aims to deliver a scalable and flexible Zero Trust journey for businesses by helping them to discover all managed and unmanaged endpoints that could impact security posture.
The company also helps users to visualise suspicious applications in their networks and locate applications that impact cybersecurity measures. In addition, it works to reduce the attack surface by extending risk-based multi-factor authentication (MFA).
Palo Alto offers a complete Zero Trust approach for network security with new industry-leading innovations that are designed to help businesses adopt Zero Trust quickly and easily.
It aims to validate all users with access to business infrastructure and scans all content for malicious activity and data theft. It also works to identify all devices including IoT. The platform is designed to seamlessly integrate into each service that a business provides and share intelligence to protect all scenarios and provide better threat visibility.
The company provides consistent research and insights into this approach in the hopes of advising companies on why they should adopt a Zero Trust approach.
Cisco Zero Trust solutions have a strategy that considers the impact on business workforces and workloads, from securing both site and remote connections. Users can secure access to all of their applications and environment from any user, device or location.
The solutions aim to offer business-wide visibility and use advanced security analytics to quickly identify and address threats. In particular, the Cisco Zero Trust Architecture (ZTA) works to secure every access point across applications and build user and device trust through authentication, access attempt monitoring and application-specific security policies.
******
For more insights into the world of Technology - check out the latest edition of Cyber Magazine and be sure to follow us on LinkedIn & Twitter.
Other magazines that may be of interest - AI Magazine | Technology Magazine.
Please also check out our upcoming event - Sustainability LIVE in London on September 6-7 2023.
******
BizClik is a global provider of B2B digital media platforms that cover Executive Communities for CEOs, CFOs, CMOs, Sustainability Leaders, Procurement & Supply Chain Leaders, Technology & AI Leaders, Cyber Leaders, FinTech & InsurTech Leaders as well as covering industries such as Manufacturing, Mining, Energy, EV, Construction, Healthcare + Food & Drink.
BizClik – based in London, Dubai, and New York – offers services such as Content Creation, Advertising & Sponsorship Solutions, Webinars & Events.