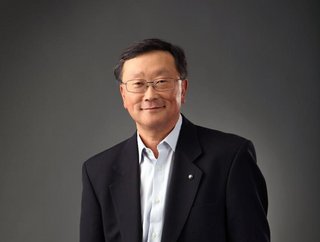 John Chen
John Chen: transforming BlackBerry into a cybersecurity leader
Fifteen years ago, BlackBerry's mobile handsets dominated the landscape with their physical keyboards and innovative tools for business users.
But by the time John Chen, BlackBerry's Executive Chairman of the Board and Chief Executive Officer, joined the business, it was a very different picture.
The launch of the iPhone in 2007 heralded a huge change in the mobile handset industry. And, rather than embracing a new world of touch screens and mobile apps, BlackBerry got left behind.
By November 2013, the company's market share had fallen dramatically. Recognising the need for a radical shift in strategy, Chen was instrumental in steering BlackBerry away from the handset business and towards becoming a leader in cybersecurity and enterprise software solutions.
Career before BlackBerry
Born in Hong Kong, Chen pursued his education at Brown University in Rhode Island, where he earned a bachelor's degree in electrical engineering.
Obtaining a master's degree in electrical engineering from the California Institute of Technology (Caltech), Chen's career in the technology industry began in 1978 when he joined the prestigious Unisys Corporation. Throughout his tenure at Unisys, he held various leadership positions, honing his skills in developing and implementing innovative strategies to drive business growth. In 1991, Chen joined Siemens Nixdorf as the president and CEO of its Open Enterprise Computing Division, further solidifying his reputation as a dynamic leader in the technology sector.
In 1997, Chen took on the role of CEO at Sybase, a struggling enterprise software and services company. Under his visionary leadership, he orchestrated a remarkable turnaround, refocusing the company on mobile enterprise solutions and expanding its global reach. Chen's strategic decisions and business acumen successfully transformed Sybase into a profitable, respected company, eventually leading to its acquisition by SAP AG in 2010.
Joining BlackBerry in 2013
Chen led BlackBerry's turnaround, successfully stabilising the company's financial position, ensuring its viability, and pivoting its operations from consumer hardware to enterprise software. Today, the company takes advantage of the current growth opportunities in IoT and cybersecurity, and is pioneering the convergence of these two markets.
Under Chen's leadership, BlackBerry recognised the challenges and intense competition in the mobile handset market. Chen made the strategic decision to shift the company's focus away from handsets towards cybersecurity and enterprise software solutions. This shift allowed BlackBerry to leverage its expertise in mobile security and capitalise on emerging opportunities in the cybersecurity market.
Having begun to outsource some of its device manufacturing since 2013, the company announced in 2016 that it would be leaving the smartphone manufacturing business.
To kickstart BlackBerry's cybersecurity consultancy, Chen acquired Encription – a UK cybersecurity company – for an undisclosed amount in 2016. He also acquired Cylance, a security software start-up that uses artificial intelligence to identify and disarm threats, for US$1.4bn in cash in February 2019.
In 2022, BlackBerry announced the end of an era with the decommissioning of its infrastructure and services used by its legacy software and phone operating systems.
"BlackBerry ushered in the mobile workforce and messaging revolutions that changed the world," Chen wrote in a blog post. "The grandeur of our mission to make the world a better place has not changed.
"Five years ago, we reinvented BlackBerry as a software company, allowing us to stay 100% focused on providing enabling technologies to ensure the safety and security of all the devices and systems you rely on. We invested and invented our way to leadership positions in cybersecurity, encrypted voice and digital communications, automotive safety, and innumerable connected IoT (Internet of Things) systems and devices in fields such as medical, industrial, avionics, and more – all with the common thread of intelligent security.
"Today, we secure 96% of the threat landscape, preventing more than 165 million cyberattacks in 2021 alone. We securely connect more than 500m mobile, desktop and IoT endpoint devices. Our safety-certified software is used in over 195m vehicles – including those from 24 of the top 25 electric vehicle (EV) manufacturers – and we continue to expand into new markets with new capabilities and innovation."
"Letting go of the past is always bittersweet, even when a brighter future awaits," Chen added. "At BlackBerry, that brighter future is based on a commitment to solving the world's most pressing problems with our industry-leading technologies in artificial intelligence and machine learning, safety-certified real-time operating systems, critical event management, secure communications and more.
"We're expanding and applying that portfolio of capabilities every day to help more customers create a safer, smarter, and infinitely more secure way to live and do business."
From an infrastructure perspective, 2U is actually in a really good state because we have a lot of infrastructure as code deployment builds, so have many security guardrails built into those CI/CD pipelines