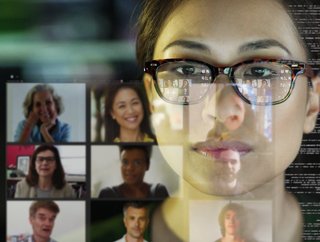 Cyber Magazine reveals ten of the leading associations that are committed to educating both private users and large businesses on cybersecurity safety measures
With increasing threats continuing to cause global impact, Cyber Magazine considers some of the leading groups who promote the best cybersecurity practices
Cybersecurity Associations work to ensure that security professionals and users are working together to advance individual growth within the technology sector. To better mitigate risk, they often work to provide education forums, publications and peer interaction opportunities that improve the knowledge and professional growth of its members.
They also work to better collaborate on cyber threat information in a secure and confidential environment. This is particularly relevant given the current cyber skills gap that is seeing workforces worldwide working to build and improve workforces.
Cyber Magazine reveals ten of the leading associations that are committed to educating both private users and large businesses on cybersecurity safety measures.
Formed in 2003, the National Council of ISACs is made up of 26 organisations and is a coordinating body designed to maximise information flow across the private sector critical infrastructures and government.

The association is a cross-sector partnership that provides a forum for organisations to share cyber and physical threats, as well as mitigating strategies among ISACs. These organisations are a key resource for gathering information on cyber threats and allowing two-way sharing of information between private and public sectors about causes.
Based in the UK, The Cyber Scheme is known as a centre of excellence who deliver CHECK exam provision. It specialises in training for practitioners who wish to improve their practical knowledge of ethical hacking and identifying knowledge gaps.

They work to create real-world scenarios for exam candidates and supporting testers from entry to expert level with advanced mentoring and an industry-leading sponsorship programme. The organisation also aims to support, educate and recruit a new generation of talent to expand the cyber industry and address the current skills gap.
The Cyber Threat Alliance is a group of cybersecurity practitioners from organisations that have chosen to cooperate to share valuable threat information to improve defences against sophisticated cyber threats across member organisations and their customers. Ultimately, the goal is to increase the security, availability and integrity of information systems by enabling systems.
The organisation aims to protect individuals and businesses, strengthen critical infrastructure and defend digital ecosystems. It works to prevent, identify and disrupt malicious activity by sharing timely and actionable intelligence quickly and efficiently.
The National Cybersecurity Alliance is a non-profit organisation working to create a more secure and interconnected world. It advocates for safe use of all technology and works to educate on how to best protect personal users and businesses from cybercrime.
More specifically, the organisation works to make cybersecurity easier and more accessible through cooperation between home users, small businesses, schools and universities to stay safe online. It prides itself on creating strong partnerships between governments and corporations to create more "digital good."
Women in Cybersecurity is a non-profit global community of women and advocates dedicated to recruiting, retaining and advancing women within the cybersecurity sector. Founded in 2012 in the United States, the organisation was created through the US Government National Science Fund in partnership with cybersecurity leaders Cisco, Facebook and Palo Alto Networks.
It works to unite local communities of women already working in, or aspiring to work in, cybersecurity sectors worldwide to collaborate and share knowledge. In doing so, the organisation creates opportunities through professional development programmes and conferences.
The Information Security Forum (ISF) is a leading authority on information security and risk management working to overcome wide-ranging security challenges that impact businesses worldwide.
It shares frequent resources for its community to help combat all stages of a cyberattack or data breach. Its information on how to prevent a ransomware attack explores how the organisation is able to provide tools and research to help businesses and users respond correctly and resume normal operations as quickly and safely as possible.
Key facts
126,000+ industry professionals

57,000+ visitors view CSA research every month

538 research publications
The CSA is a world-leading organisation dedicated to raising awareness of best practices to ensure secure cloud computing environments. It provides tools and guidance that helps entire industries and countries build cloud assurance ecosystems.
Harnessing the expertise of industry professionals and governments, the CSA works to offer cloud security-specific research, education, events and products. It aims to help improve the security and compliance of the organisations it works with to build stronger value in business systems.
For more than 20 years, the Centre for Internet Security's goal has been to make the connected world safer by developing best practice solutions that help people, businesses and governments against cyber threats.
As part of a wider community, the organisation has worked with cybersecurity and IT professionals to develop world-class standards in the form of the CIS Controls and CIS Benchmarks. As well as specialised technology tools to help security professionals deploy and manage cyber defences. The tools that it offers allow businesses to strengthen cyber defences and compliance efforts.
International Association of Privacy Professionals (IAPP) acts as a resource for professionals who want to develop and advance their careers by helping organisations manage cyber risk and protect valuable data. It offers a body of resources, knowledge and experts to help navigate the data-driven world by offering individual and group memberships.
It is one of the largest comprehensive global information privacy communities that helps to define and improve the privacy profession. With one of the world's largest global information privacy communities, the IAPP brings together people and tools to thrive in today's rapidly evolving information economy.
Offering programmes to more than 165,000 security professionals, SANS Institute is one of the most trusted and largest sources for information and cybersecurity training and certification worldwide. It also works to develop and maintain one of the largest collections of research documents about information security.
Launched in 1989, the organisation's mission is to empower cybersecurity professionals with practical skills and knowledge to make the digital world safer. It does this via high quality training, certifications, degree programmes and resources to ensure that the needs of cyber professionals are met.
******
For more insights into the world of Cyber - check out the latest edition of Cyber Magazine and be sure to follow us on LinkedIn & Twitter.
Other magazines that may be of interest - Technology Magazine | AI Magazine.
Please also check out our upcoming event - Cloud and 5G LIVE on October 11 and 12 2023.
******
BizClik is a global provider of B2B digital media platforms that cover Executive Communities for CEOs, CFOs, CMOs, Sustainability leaders, Procurement & Supply Chain leaders, Technology & AI leaders, Cyber leaders, FinTech & InsurTech leaders as well as covering industries such as Manufacturing, Mining, Energy, EV, Construction, Healthcare and Food.
BizClik – based in London, Dubai, and New York – offers services such as content creation, advertising & sponsorship solutions, webinars & events.